I know it's a little late in the year for airing resolutions but too many of those seem to be prohibitive so it seems fitting that a week and a half after New Year's Day, when most people have given up with their silly "I'm never going to [drink|smoke|set fire to a sheep while I ride it down the street] again" resolutions to start something new… to start a Crusade!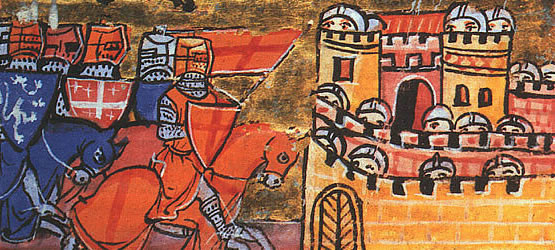 So in the spirit of optimism I hereby defy you not to join me in my crusade to accomplish something this year. Without further ado, the rules of the Great Crusade of 2007:
Everybody has three goals to complete:
Opportunity: Start a new and exciting avenue to your life, something that you've never done before and try and stick with it.
Mastery: Take something you already do and strive to be the best you (or anyone else, for that matter) can be in it.
Finality: You must complete a task that has either been dragging on a very long time or do something that you have wanted to do but never got around to starting.
I advise you not to set your sights unrealistically but make sure they are still a challenge so you can feel the benefit of completing each task.
Here are my three tasks for my crusade throughout 2007:
I will start an open source project, namely KittenAuth. Some might say this might fall into finality but the opening of the project, and the group work part of it will all be new and exciting to me. It's going to be a tough challange but I definately want this going before KA hits its first birthday in April, giving me just three more months to get things on the go.
As writing here on the blog goes, I need to readjust my aims and the way I carry out tasks when they come to mind making sure I write things out in a more open tone rather than just ranting on about things as I've been known to do. Written communication comes natural to lots of people but not me so I'm going to have to learn.
I feels slightly silly having all three of my aims around this site but in all honesty this is the thing I truly wish to finish most. There are still so many technical aspects that are 50% complete and hinder my ability to write things in a timely fashion. There's not going to be a deadline for this one as my todo list changes as I plan new things but the features that have been semi-complete or missing and needed will be done by the end of the year.
Are you with me?