One by one, the VB.net-wielding mind-badgers rob me of my sanity and sell it to Steve Ballmer.
I've been up all night programming the forums. In doing so I decided that it was time to completely overhaul the structure of the back-end… Re-writing about 1000 lines of code. Suzie's current pose sums up how my brain feels at the moment: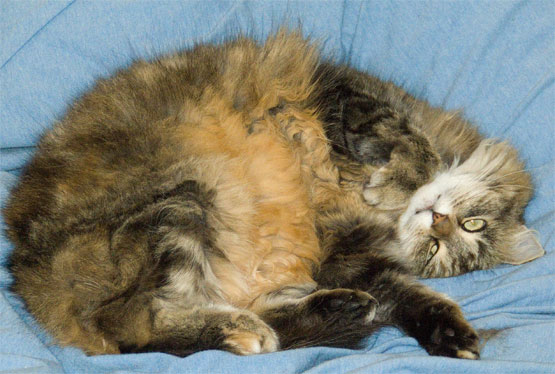 I'm yet to upload the working build but if I've done everything correctly, you shouldn't see any difference on the site in the main areas — it should just mean a 50% performance increase for certain functions of the site, many of which you wouldn't notice anyway… But it's cleaner and I'm happier with it.
I mentioned the forums… They should be open for posting within 24 hours, give or take a few migraines. Again, you can't see any of what I've been doing until I upload the dlls but it's awesome! I've taken a few stylistic and organisational tips from Vanilla and BBPress. I think it might be quite decent — time will tell.